Welcome to Wedding Planning 101!  In these short, 5-minute bonus shows, I'll focus on listener questions, and also highlight past episodes of the Wedding Planning Podcast that I think you will find helpful.
In today's overview, I reviewed the basic ways that you can enjoy the Wedding Planning Podcast experience throughout your engagement.  We covered …
HOW TO SUBSCRIBE
Look for the "SUBSCRIBE" button in your favorite podcast app.  Please feel free to reach out to me with questions about a specific platform by using our contact form at www.weddingplanningpodcast.co/contact
I also did a quick tutorial / walk-through of navigating the new Podcast app within iTunes – again, if you have specific questions about locating past or current episodes, please feel free to send me a note!
The Wedding Planning Podcast Vault is available for just $25 for those of you who would like an organized, sequential list of Wedding Planning Podcast episode transcripts.
WHERE TO FIND US ON SOCIAL MEDIA
Extremely helpful Wedding Planning Podcast visuals are also available on our Pinterest boards!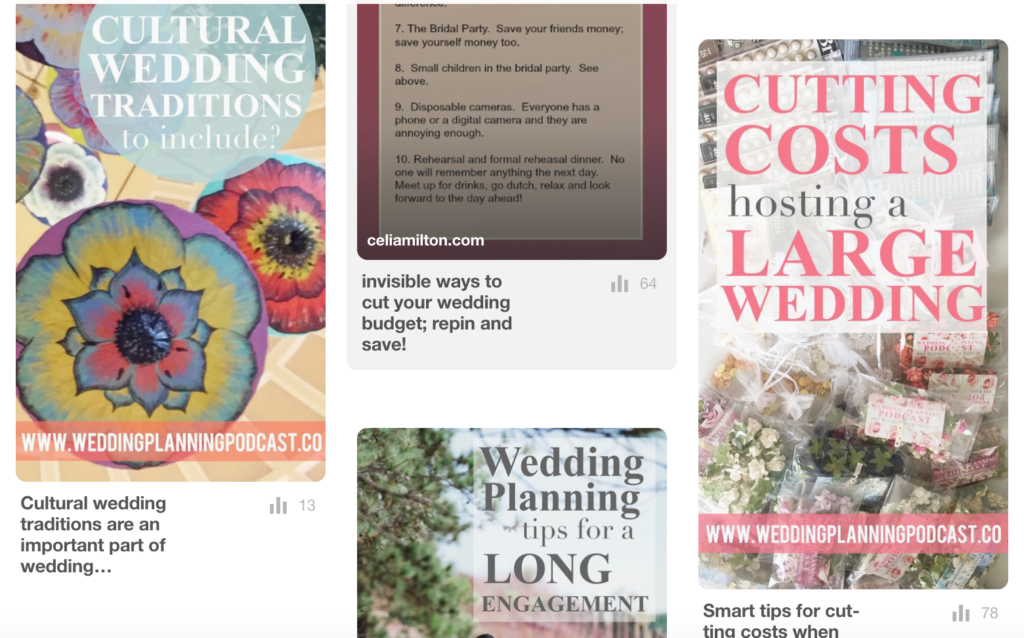 I LOVE sharing your photos, stories and questions.  Please always feel free to reach me via the Wedding Planning Podcast website – www.weddingplanningpodcast.co/contact
Not to worry, I always keep your submissions totally anonymous when sharing on weekly shows and / or social media.  If you do submit photos, please send the name of any professional photographer whose work should be credited!
Reviewing the Wedding Planning Podcast on iTunes helps dramatically in reaching new listeners!  You can submit your 5-star rating here 😉
Thank you so much for allowing me to be a part of your engagement, and I can't wait to spend the coming months together!
Cheers,
Kara
What people are saying about the Wedding Planning Podcast …
"Your podcast is invaluable!"
"When I first started planning, your podcast was the only thing that kept me from being anxious about the wedding and realized that it could be a fun, stress-free, and personalized event!"
"I can't thank you enough for sharing all your wedding know-how with us brides to be. Reasonable wedding advice is so hard to find these days and you're podcast really stands out as being the best."
I want a FREE Engagement Starter Kit!
Sign up here for our totally free Engagement Starter Kit, including 3 detailed audio meetings that you can enjoy wherever your busy life takes you.