Hold the flowers, please!  Today we're talking about creative wedding centerpiece ideas that won't break your budget.  Listen now:
Info about how to access this episode, along with 75+ additional archived shows –
You know I love to think outside the box, and today I chat all about why I think you can do beautiful, unique and affordable wedding centerpiece arrangements without including one single flower.
Listen to some ideas about shopping your local produce market, getting inspiration from big retail stores, and letting your imagination & creativity be the limit.  Centerpieces are a big opportunity to showcase your style, and I'm going to show you how to pull it off in a very simple, cost-effective way.
Remember the pumpkin & kale centerpiece I talked about in today's episode?  Some of my other favorite produce to incorporate in centerpieces are pineapples, citrus, apples, artichokes.  Using seasonal produce is a really affordable way to make your tables beautiful.
As you can see, my wedding centerpieces were exceptionally simple, and cost just a couple of dollars per table.  Your centerpieces DO NOT have to cost a lot of money to be gorgeous!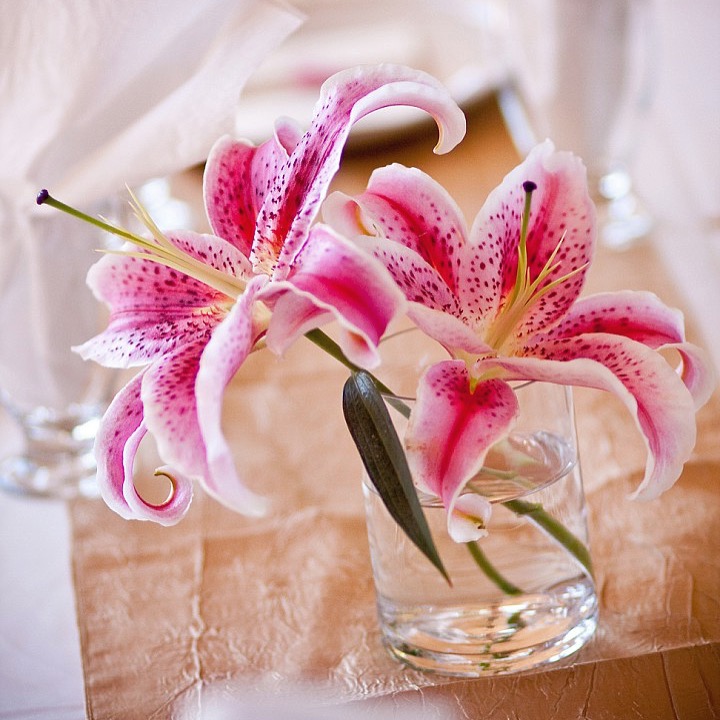 I want a FREE Engagement Starter Kit!
Get your wedding planning journey started on the right path! Sign up here for the Engagement Starter Kit, including 3 detailed audio meetings that you can enjoy wherever your busy life takes you - FREE!