Today's show features a fun discussion on mismatched wedding details … because not everything needs to match! Listen now:
In today's show, I encourage you to have fun with mixing up table centerpieces, table sizes, and bridesmaids + groomsmen attire.  Taking it a step further, the whimsical & creative concept of mismatched wedding details can even extend to you table settings, place cards and wedding favors!
As promised, the Instagram post that I mentioned in today's show – mismatched Place Cards add so much depth + complexity to your Place Card Table display, which is one of the first things your guests see as they enter your reception space.  Take this opportunity to play with colors, textures, even calligraphy fonts for an eye-catching, unforgettable detail!

 For more info on the products shown, please visit KVW Shop at this link:
www.karasvineyardweddingshop.com
Do you have any fun, mismatched wedding details planned that you'd like to share?  I would love to hear your take on this popular trend!  You can always reach me at
www.weddingplanningpodcast.co/contact
Cheers until next time!
xo Kara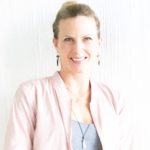 I want a FREE Engagement Starter Kit!
Get your wedding planning journey started on the right path! Sign up here for the Engagement Starter Kit, including 5 video planning sessions + checklists on how to get started with your wedding plans - FREE!