Wedding ring shopping tips are the talk of the day on today's show!  We cover the history of wedding rings, when to start looking, choosing a ring that fits your personality & lifestyle, and more.  Listen now!
For rings full of personality and low in price, be sure to visit our friends at ManlyBands.com!
Use promo code "WPP" to save 15% on your order!
Every ring is priced under $200
Enjoy 1-year warranty, free shipping, and hassle-free returns & exchanges
Read over 1,200 5-star glowing reviews from past customers!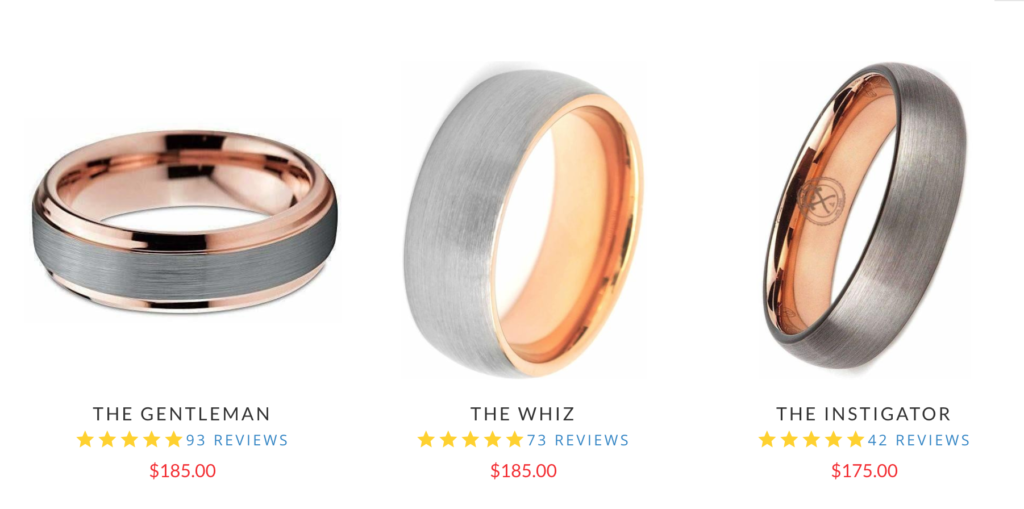 If you loved today's show, here's another Wedding Ring episode I think you'll love.  We talk all about my husband's propensity to LOSE his wedding ring:
More podcast episodes I think you'll enjoy:
I want a FREE Engagement Starter Kit!
Sign up here for our totally free Engagement Starter Kit, including 3 detailed audio meetings that you can enjoy wherever your busy life takes you.