Micro weddings are here to stay, and for good reason!
Today on the Wedding Planning Podcast, we're highlighting some of the HUGE freedoms that come along with hosting a small & intimate wedding.
I also have a guest bride Q&A segment to share where we cover some wonderful questions on working with wooden flowers, bridal makeup, crafting a simple gift registry, and so much more.
Here on the Wedding Planning Podcast, we spend an awful lot of time talking about how to cut through the noise, and streamline & simplify your wedding planning journey.  
And though all of those conversations – about the best ways to save time, and the easiest ways to save money, and the hidden ways to avoid feeling overwhelmed – it's easy to miss a life sized pink elephant in the room.
The absolutely most obvious and hands down easiest way to save time, money, overwhelm & stress throughout your engagement has nothing to do with strategy.
It has EVERYTHING to do with the absolutely most simple piece of advice I can imagine:
Keep your wedding small.
There have been some pretty incredible changes in the way we think about weddings over the past year.  
If we rewind to one year ago, the outlook was grim for couples with weddings coming up in spring, summer, fall … and turns out, even winter … 
Now that the pandemic clouds have cleared, there's a collective feeling of relief that finally things can get back to normal. 
Maybe you're starting to go back to the office, and feeling excited about getting dressed for an actual reason.  Or looking forward to sharing morning coffee with someone other than your dog.  Things we used to take for granted, like traveling or having happy hour with friends, are no longer taboo.  
And for the purposes of our conversation, weddings can go back to "normal"!  Thousands of couples are feeling a million pound weight off their shoulders, with their 200, 300, 400 person celebration back on for later this year.  
TRUST ME. I'm THRILLED to turn the corner into normal life. 
As thrilled as anyone out there.  The past year has been awful, and I can't wait to close the chapter. 
But as awful as it was, there were also so many miraculous seedlings of hope and creativity that I want to hang on to. 
The SURGE of micro weddings and really intimate celebrations is something that I'm definitely not ready to say goodbye to.  Actually, I'd like to keep that small legacy of the pandemic around … even as we move back into "normal".
We've talked a lot over the past couple of weeks about feeling overwhelmed with wedding stuff.  About how to intentionally approach your wedding plans with your priorities front & center.  And how so much of that has nothing to do with wedding strategy or how-to. 
It's nothing the best wedding planner in the world could help you figure out. 
Rather it has everything to do with your mindset, and the way you choose to see the next few months – or maybe years – between now and your wedding day.
In a nutshell?  Your engagement is a priceless season of love, transformation, happiness, joy, and connection. 
When couples put their attention here, there's a magical effect.  A mindset that allows you to focus purely on what you value most.  To focus on how you can integrate those values & priorities into this transformational season of your life, and even beyond. 
It allows your guests to experience a wedding celebration unlike any they've been to, and sends them walking away from your wedding experience saying to themselves, "that was the most unforgettable wedding we've ever been to".  It wasn't a wedding where we downed 6 drinks and a plate of so so food, said hi to the new couple for 30 seconds, ate some cake, and went home.  It was an experience that literally left a legacy of love & connection with your closest loved ones.   
The mainstream wedding industry wants so badly for things to go back to "normal".  To pack venues with 300 people, serve 300 plates of overpriced food, and make thousands of overpriced cocktails.  
But what if we all collectively choose connection over mindless excess?
What if we choose our priorities over the generic wedding checklist's priorities?  
Maybe we should say NO to 300 person capacity ballrooms, and YES to rustic cabin retreats, where our very closest friends and family can gather for 3-5 DAYS of wedding celebration, instead of 3-5 hours.  
What if we spent days, or even a WEEK, connecting with our loved ones, instead of a few seconds in a receiving line outside the church before being whisked away in a limo to pictures, a reception, some speeches, dinner, drinks, and dancing that you didn't even enjoy because it was all such a blur?
Or took a pledge to say YES to our values, our priorities?
If that's you, then you're in the right spot!
Coming up in today's episode, you'll meet a bride who's hosting an 18 person micro wedding at a rustic cabin retreat in Maine.  You'll see right away that she's 100% dialed in on exactly what her & her fiance value the most. 
I'm going to share a Q&A session we did on everything from wedding day makeup, gift registry, working with wood Sola flowers, delegating tasks, forming connections, and so much more.  
Ready for the new way to plan your dream wedding celebration?  Tune in to today's full episode for so much more!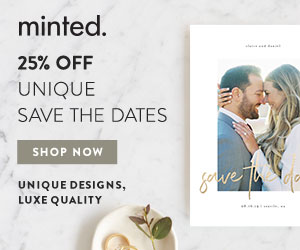 >>> Photos of Kate's SOLA wood flowers >>>