DIY wedding projects that are fun, affordable, beautiful AND delicious are really hard to come by.
In this episode of the Wedding Planning Podcast, we walk through exactly how to make your own DIY wedding favors – gourmet, hand-dipped pretzel sticks for just $0.50 each.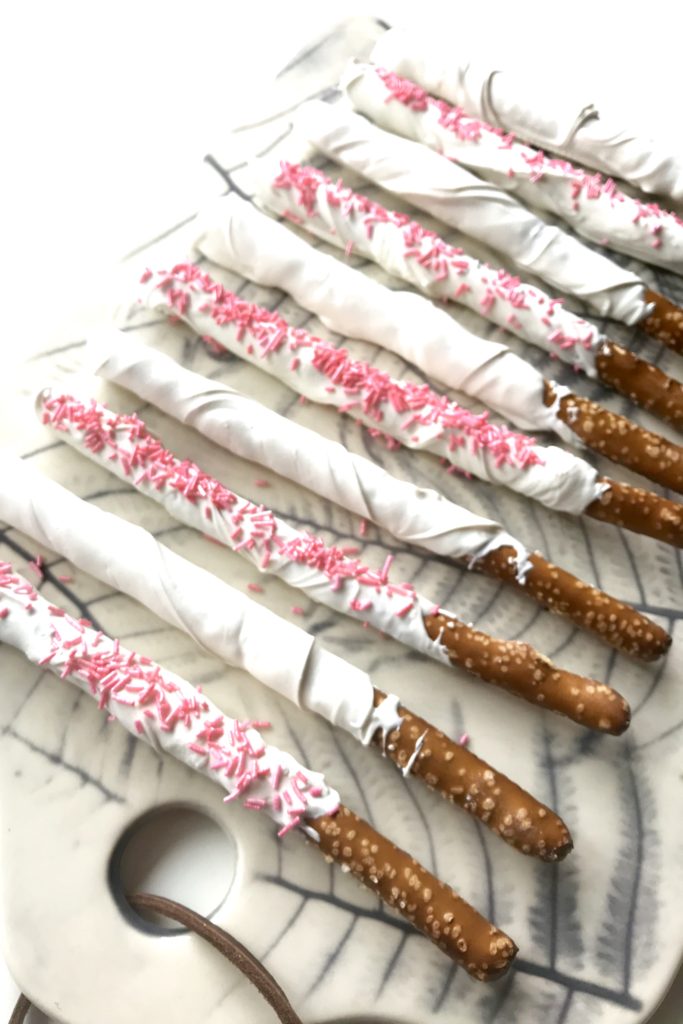 Ready?  Let's get started!
SHOPPING LIST | DIY Gourmet Pretzel Sticks
"Candy Melts" chocolate in color(s) of your choice (Micheal's craft store)
Sprinkles, edible dust, sparkle powder, or any other embellishments
Plastic treat bags (2.5″ x 9″)
Pretzel Rods (grocery store)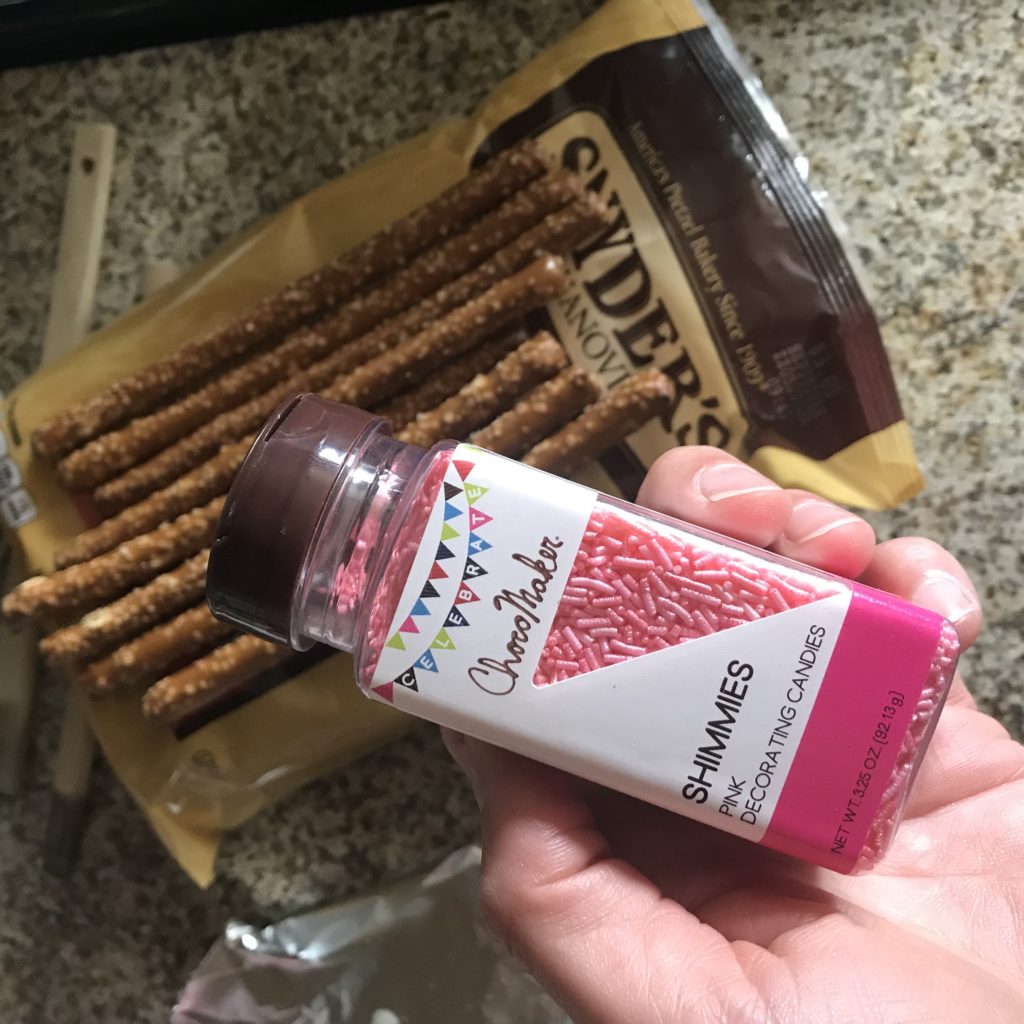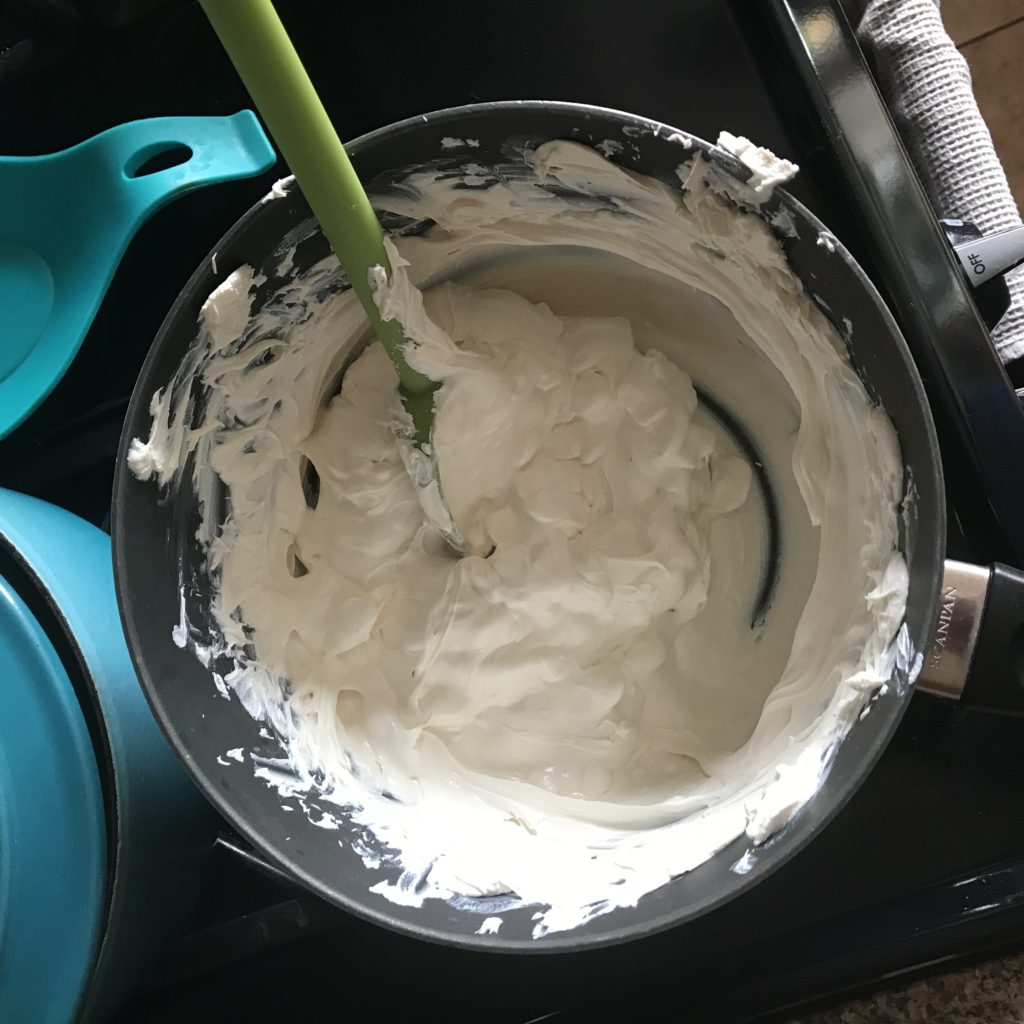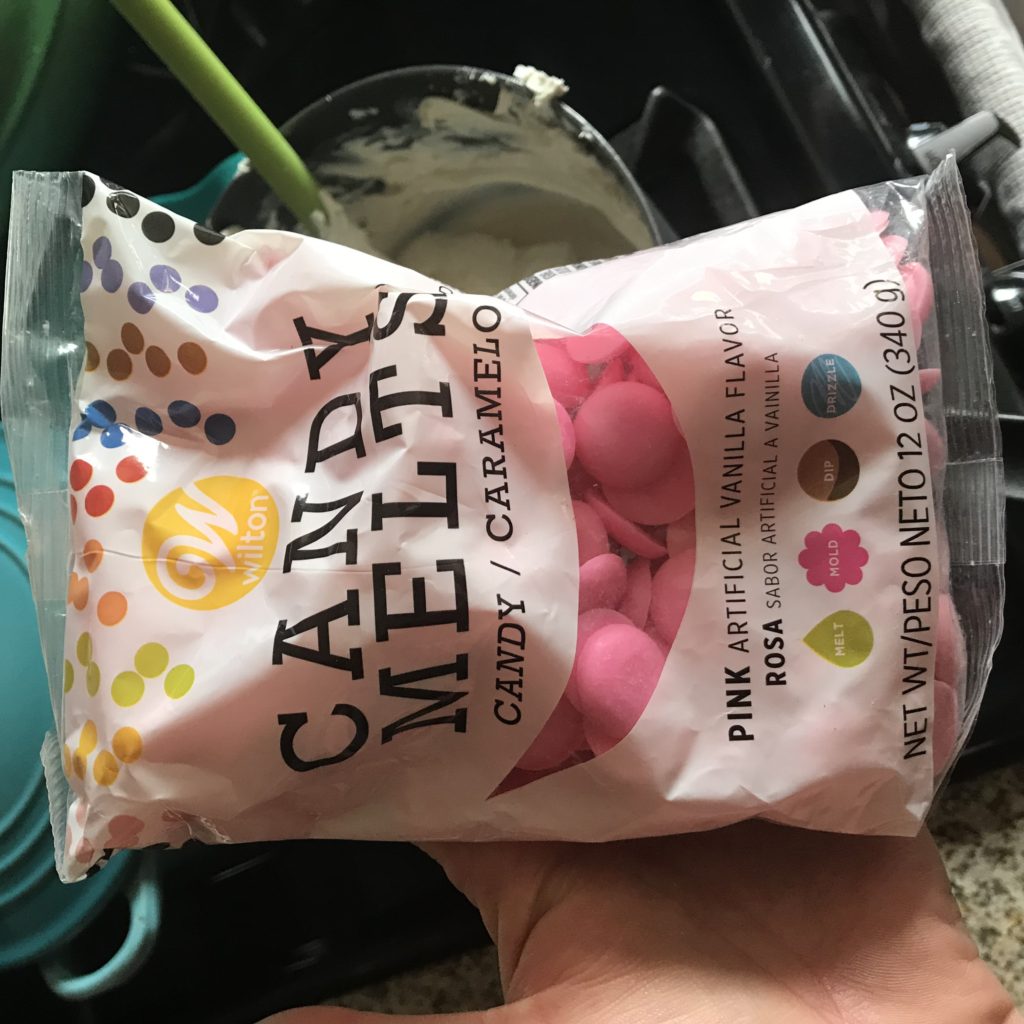 You'll also need these pretty common items that you probably already have at home:
Foil or baking sheets to set your dipped pretzels on
Cooking spray
Vegetable oil *optional to thin out the melted chocolate*
Online shoppers, rejoice –  links to all of the ingredients can be found here via our partner site with Amazon:
STEP BY STEP INSTRUCTIONS
Melt the chocolate LOW & SLOW over a burner or in the microwave.  Careful – using a high temperature will burn the chocolate really quickly!
Using a large spoon, twist your pretzel stick up and down the chocolate pile to evenly coat, leaving an inch or two on the end that you're holding.
Lay out to dry on foil or baking sheets that are thinly coated in cooking spray
I'd recommend pausing every 5 sticks to add sprinkles – don't wait too long, or the chocolate will be dry!
OPTIONAL STEP
If you'd like to drizzle with a contrasting color, you'll melt that chocolate and add to a piping bag (small ziplock with a TINY corner cut off works too).  Wait for the first "dip" to harden completely, then drizzle your second color over the top.
Honestly, this step was a lot of extra work and didn't come out quite the way I imagined.  I personally would recommend sticking to just one color to dip, and then using pretty sprinkles or embellishments on top.
Your pretzel sticks will completely dry & harden within about 10-15 minutes.  Once completely dry, you can put them in the favor bags, tie with a twisty or ribbon, and voila – beautiful wedding favors for just $0.50 each!
You can view my preferred "dipping method" here:
And my thoughts on drizzle vs. no drizzle here:
Not a "DIY"-type?
Do you have a love / hate relationship with DIY projects, where the "hate" wins out?  Forward this episode to your friends & family who are helping you with the wedding – it's the PERFECT project to delegate!
Enjoy the audio version of this episode here, and subscribe to the Wedding Planning Podcast in Apple Podcasts, Stitcher Podcasts, or wherever you listen!
Follow @weddingplanningpodcast on Instagram for behind-the-scenes, special offers & more!