Planning to go all out & hit the town for "one last crazy night"?  Or maybe you have a more low-key celebration in mind?  I cover all the bases in today's episode!  Listen now:
This episode of the Wedding Planning Podcast has been archived, and is currently only available to members of The VAULT.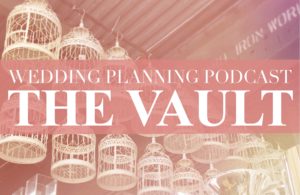 Put on your party hats – today we're talking all about your Bachelorette Party!
Maybe you have a low-key personality, and would prefer a quiet night with your besties.  Or you and your fiance have been dreaming of a huge joint party with your friends from both sides.  Either of those sound amazing – anything goes here!
Body-part hats, straws and necklaces are totally optional, not for everyone.  We talk all about some creative alternatives to – and the history of – the bachelorette party in this episode.
My bachelorette party was in Vegas, for 3 blissful, sunny, carefree days with my sister (Maid of Honor), and two best friends (also my 2 bridesmaids).  We will NEVER forget what a blast was had, and still tell stories, jokes, uncontrollably laugh over that trip – 8 years later.  
Want to share a story or question about your bachelorette party?  Be in touch!
Cheers, Kara
Rent the Runway is a paid sponsor of the show.  I choose to work with this awesome company because I LOVE the idea of renting designer dresses for special occasions like your bachelorette party, bridal shower, or even your bridesmaid dresses!