STREAMLINE + SIMPLIFY has been a tagline for the WPP literally since I created the show way back in 2015.  (Look closely, it's even on our "vintage" OG logo!)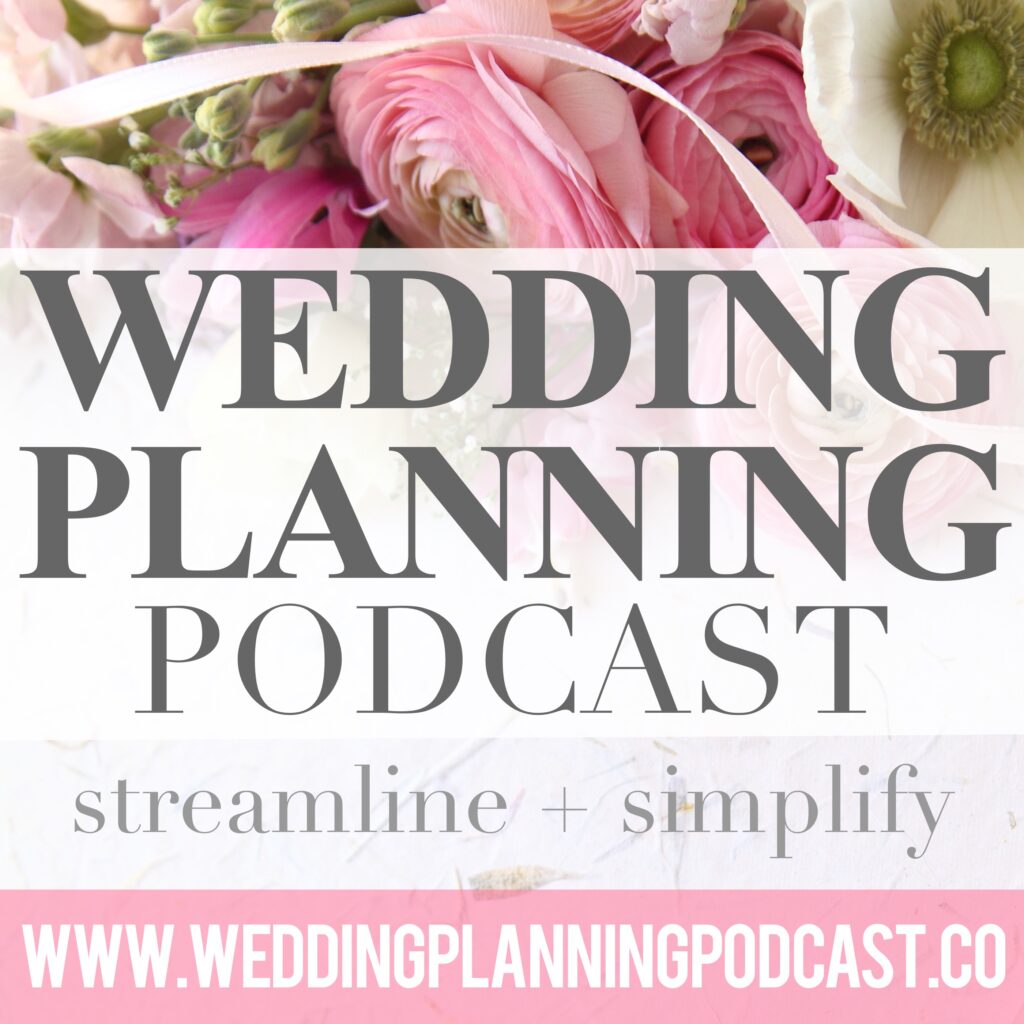 Not only are these two of my favorite words in the English language – that I try and live by in ALL aspects of my life – more specifically, they perfectly summarize my approach to wedding planning.  
Every situation you'll encounter throughout your engagement can be examined through the lens of simplicity and potentially scaled back or streamlined in some way that will make your life easier, more affordable, more relaxing, and overall, more enjoyable.  
Often we find ourselves in the midst of a planning roadblock and the first instinct is to explore your options. 
In the first example we're going to talk about today – a couple who has family in 2 different places, many of whom don't want to travel, you might consider … getting married in each place, what would that look like?  Getting married where we live?  Getting married on an island with just us? 
In all the feelings and family dynamics and charged emotions that fly around throughout your engagement season, it's sometimes easy to get lost in a million far-fetched options … when the simplest, most streamlined option is left by the wayside.  
On that note, today we're going to explore some common wedding planning scenarios where things can escalate and become verrrrrrrrrry complicated, very quickly. 
I'm going to do my best to point out some straightforward, simple solutions that I hope will make your engaged life EASIER, MORE AFFORDABLE, and put a stop to waking up in the middle of the night with your mind racing over how many passed appetizers there should be, how many people should be in your wedding party, and how much ice to buy for your welcome party.