Wave goodbye to the photo booth,
and say hello to TacBoard, the live photo streaming gallery that's an unforgettably fun & interactive experience for your wedding reception guests!  Here's how it works:
YOUR UNIQUE PHONE NUMBER
After registering, you'll receive your unique phone number immediately.  No app.  Just texting!
Sign up early & start using TacBoard today to capture:
DIY craft night at your sister's house.
Bachelorette party shenanigans.
Emotional rehearsal dinner moments.
That overwhelming & unforgettable moment you found your wedding dress.
Your gallery phone number will remain active until 30 days after your event's date, but your online gallery & the photos in it last forever.
LIVE PHOTO STREAM
To get started with your live photo stream, easily connect your laptop to a TV or projector.  Voila!  Your photo stream will display live on the big screen.  (Really – it's so easy even I can do it, and that's saying a lot, LOL)  
The #1 reason I'm so in love with this unique entertainment idea is that TacBoard puts ALL of your wedding guests right in the center of the action, giving everyone a 360 degree view of the fun.

MORE RESOURCES
I sat down with James from TacBoard, and we recorded a detailed audio tour, including how it works, FAQ's, & more.  You can join us here: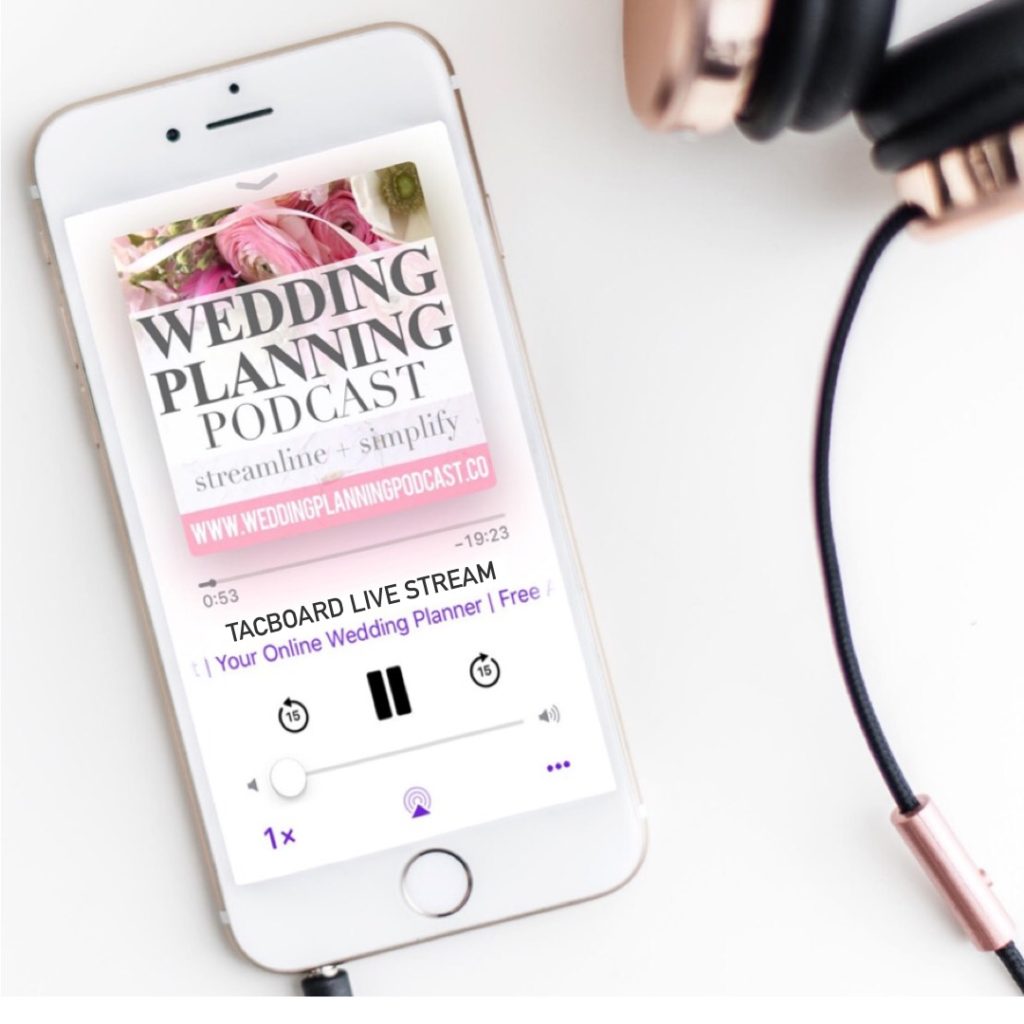 LIVE STREAM EQUIPMENT LIST
Laptop computer,
Projector OR Big Screen TV,
Wi-Fi connection
HDMI cable
& there's more!
You'll also receive a totally free Tac Fun box, full of table top cards to display your gallery phone number on your reception tables.  Also inside, some really fun photo booth props, AND a selfie frame to jazz up your guests' pics.
Also be sure to check out these totally free resources available to you from TacBoard:
QUESTIONS ABOUT TACBOARD?
Do you have questions about registering, setting up your live stream, or using TacBoard in general?  James and his team would love to help!  You can contact them at james@tacboard.com or on Facebook Messenger.
GLOWING REVIEWS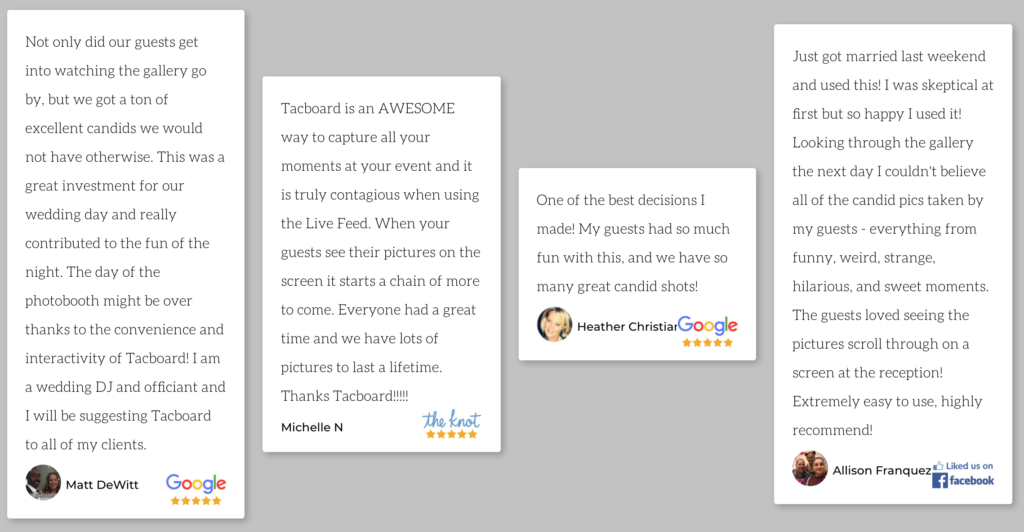 I LOVE TacBoard, and I know you will too,
Cheers until next time! xo Kara