Bethel Nathan is a Southern California-based wedding officiant who is amazingly insightful and warm.  I think you will fall in love with her just like I did in today's interview!  Listen now:
This episode of the Wedding Planning Podcast has been archived, and is currently only available to members of The VAULT.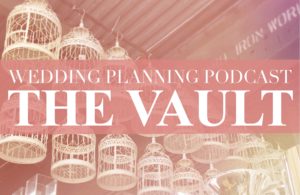 In our interview, Bethel outlines the most important lessons she has learned marrying over 700 couples in the past ten years.  She shares why it is so important to find an officiant who will participate WITH you in building the wedding ceremony – versus just giving you a blank piece of paper and telling you to write out what you want them to say.
THE CEREMONY IS THE WHY OF THE WEDDING
We talk in depth about the ceremony being the WHY OF THE WEDDING.  In that respect, your officiant – whether a religious celebrant, a family member, or a hired individual you found on the internet – is THE single most important vendor you will hire / work with.
You can be in touch with Bethel and learn more about working with her here.  Let her know that you heard her interview on the Wedding Planning Podcast!
She also publishes an amazing workbook on how to build self-ordained ceremonies (where you have chosen a brother, aunt, uncle, etc to marry you).  Want more info?  Visit:
I remember vividly when I was wedding planning – finding, interviewing, and hiring an officiant seemed like a really unknown, intimidating task.  I put it off for MONTHS!  I hope our meeting today gave you the background and tools you need to make a solid decision on who will lead your marriage ceremony.
Click the audio player below to learn more about gaining unlimited access to archived episodes of the Wedding Planning Podcast: