Traditional sand or candles not gonna cut it for your wedding unity ceremony?  A few creative & unique "Unity Ceremony" ideas from around Instagram!
Planting a tree together wins my favorite spin on the traditional unity ceremony: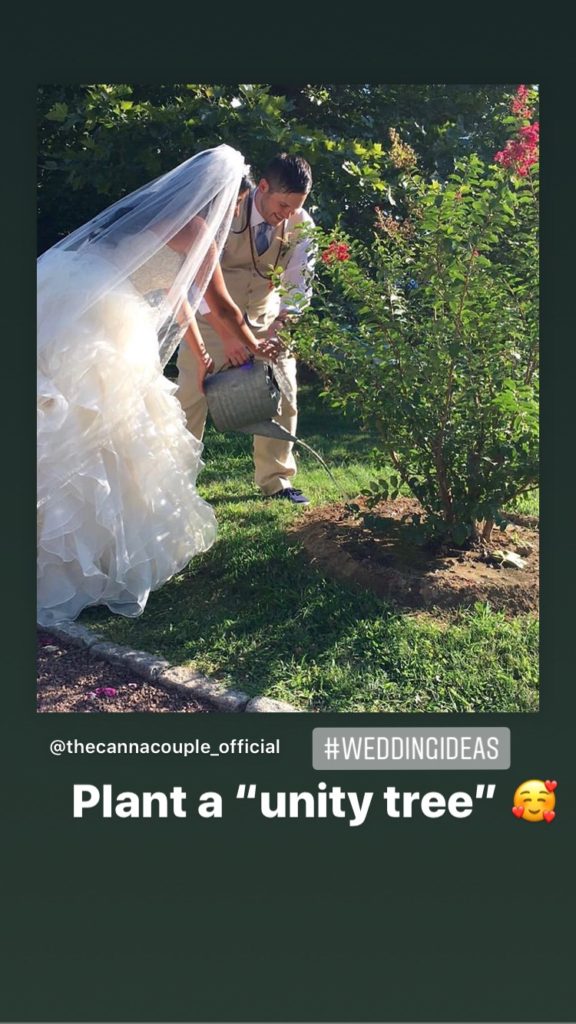 Layer earth from all the places you've been, together and separately …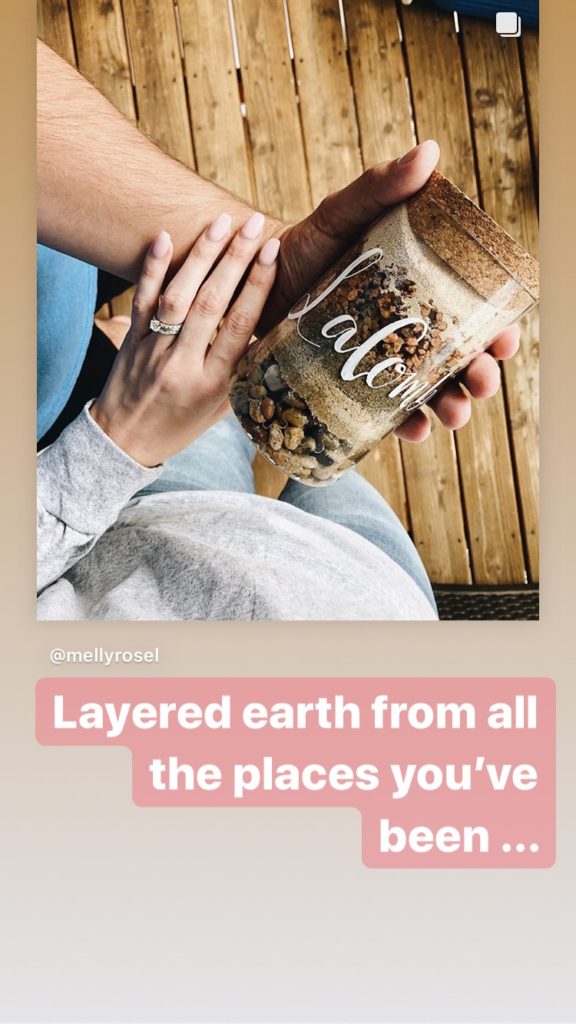 Succulent-lovers, rejoice!  Make a "unity terrarium" like shown here: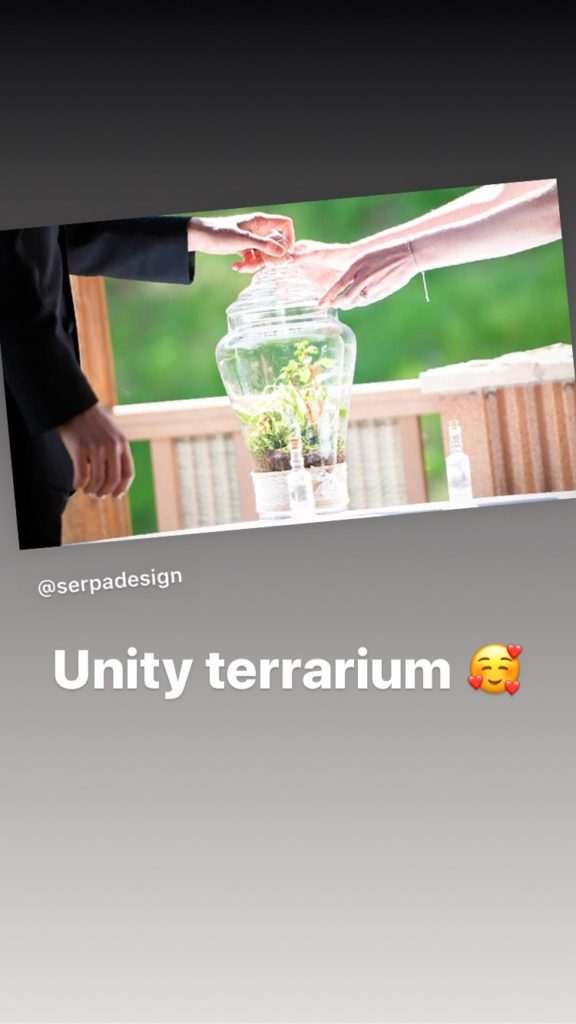 Psssst … there's nothing wrong with layering pretty sand, either!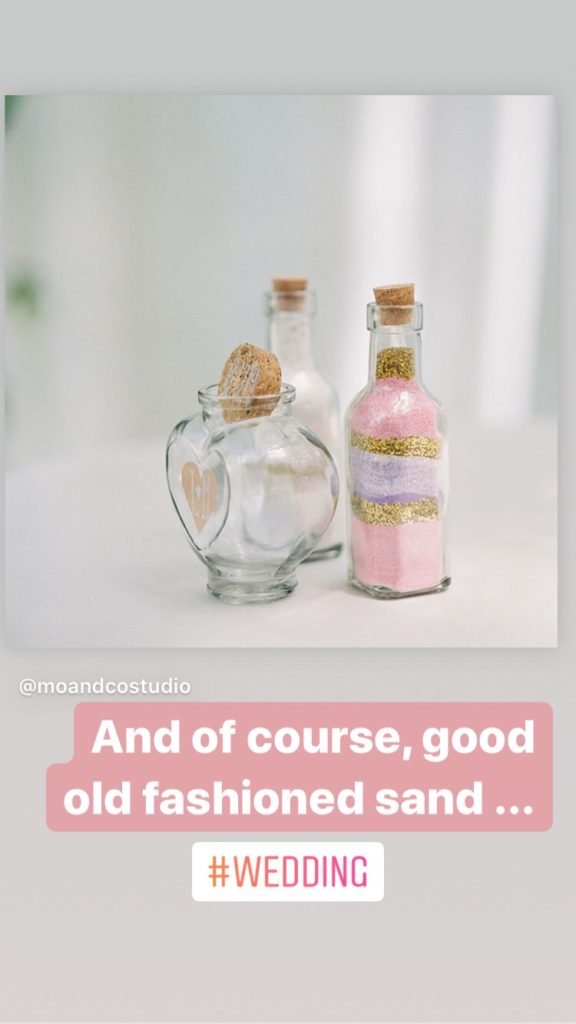 Back to my fave – planting a unity tree together during your ceremony that will always mark your home together: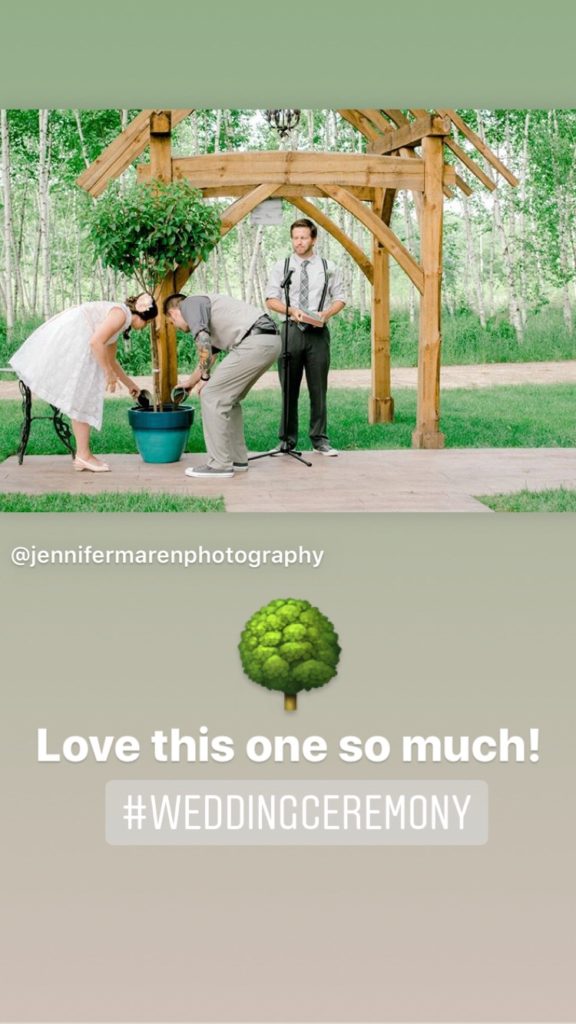 Unity braiding ceremony: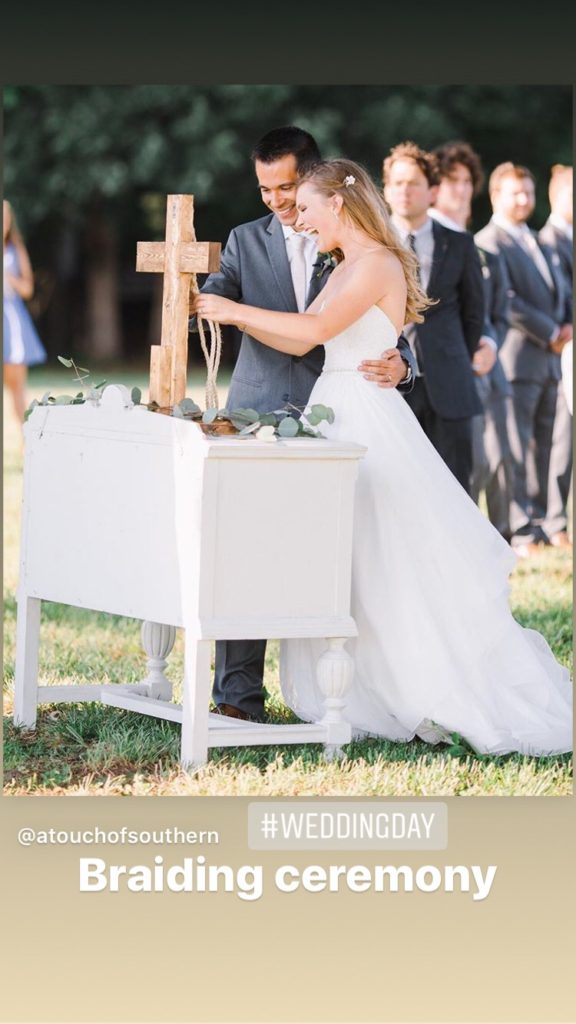 "You're the peanut butter to my jelly!"  How cute is this unity PB&J ceremony: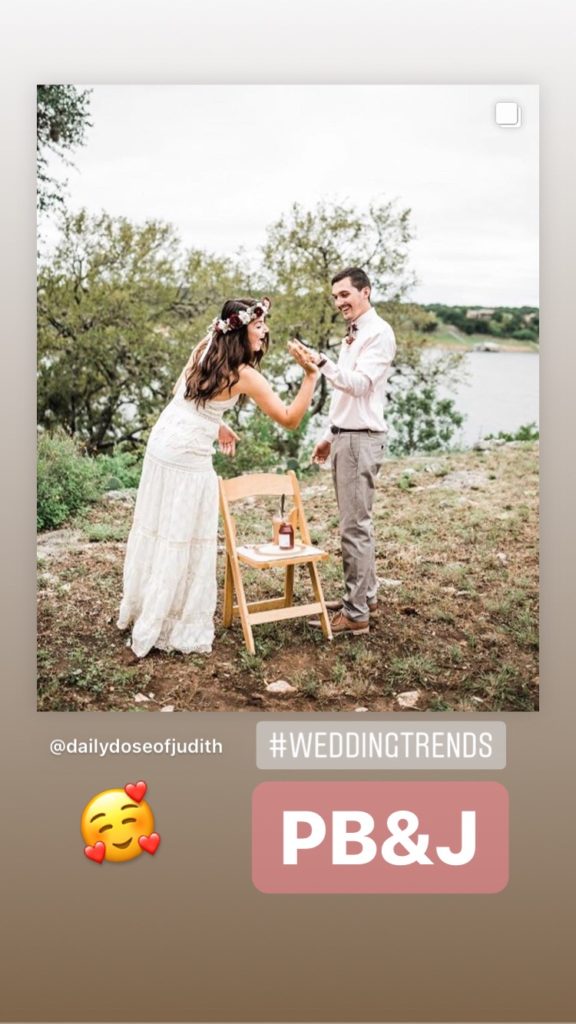 And last, but certainly not least – nothing says UNITY like TEQUILA SHOTS!  (shrug shrug)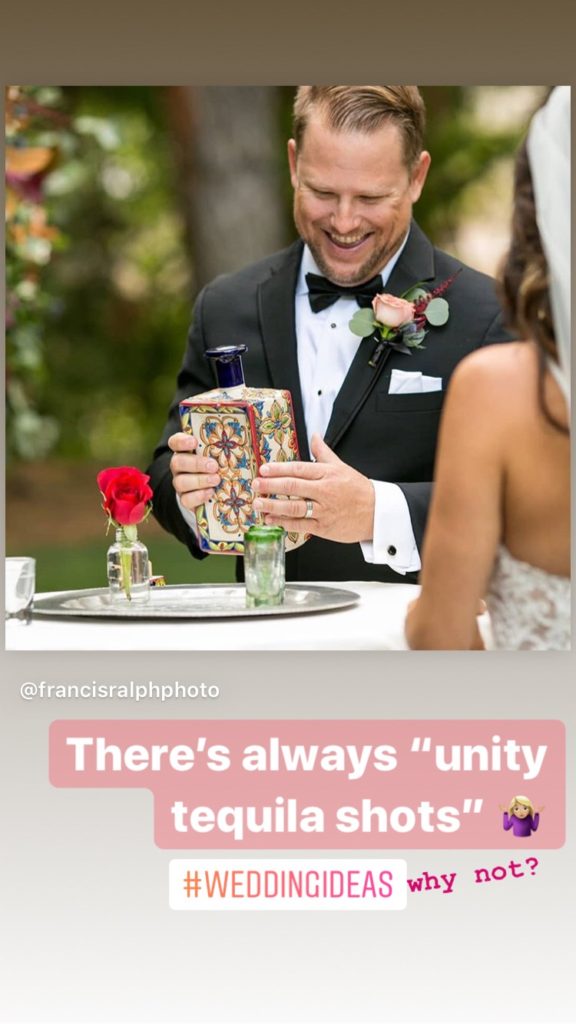 There are endless creative ways to celebrate a fun twist on the traditional unity ceremony!  Search #unityceremony on Instagram or Pinterest for hundreds more inspirational ideas.
The full Wedding Planning Podcast episode library can be found here.
Cheers to you!
xo Kara
Getting started with your wedding plans and not sure where to start?  Claim your FREE Engagement Starter Kit here: