Today's post contains affiliate links from our sponsor, Shutterfly WEDDINGS.
I've teamed up with Shutterfly WEDDINGS to make all of your wedding stationary & albums stunning AND affordable!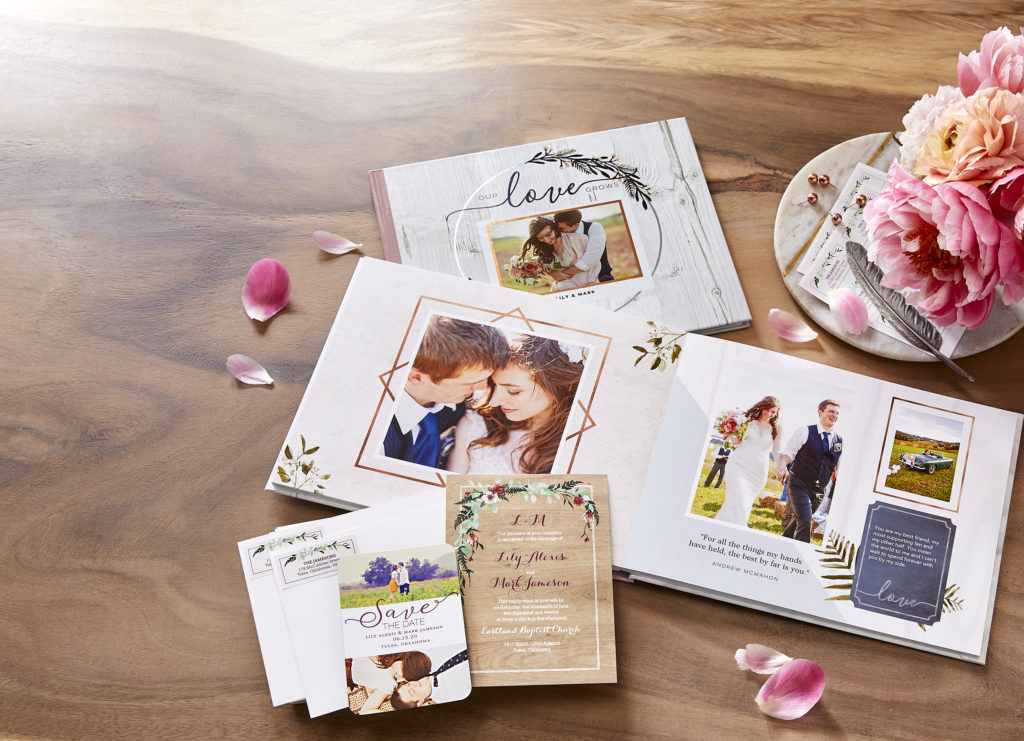 Great news about your wedding invitations & Save the Date cards – they can be very simple & affordable, AND you don't need to spend a ton of time stressing out about all the tiny details!  Listen now:
This episode of the Wedding Planning Podcast has been archived, and is currently only available to members of The VAULT.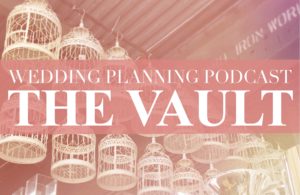 My #1 Wedding Invitation Shopping Tip
Keep it simple!  Think about what your invitation is doing – it's telling your guest who, what, when & where.  You can use traditional language, or free-form the wording to make it a bit less formal and more personal.
For a really simple & affordable invitation, forget all the extra overwhelm – seals, additional envelopes, tissue liner, bands, etc.  It's totally unnecessary!
OK, so what goes inside the envelope?
The invitation, and a response card – that's it!  You can add an "enclosure card" or reception card if you'd like to add details like a map, directions, info about parking, etc – but it's totally optional.
See?  Keep it simple!  Shop more styles like this by clicking the image below –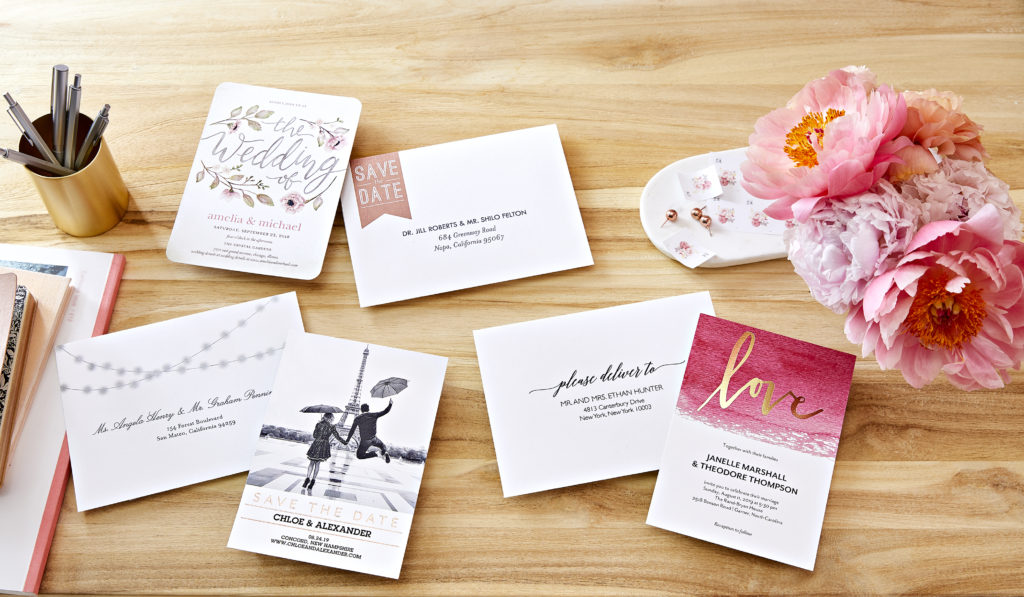 When should we send our wedding invitations?
What they say: 6-8 weeks in advance of your wedding date.
What I say: 2-3 months in advance.  It won't hurt to give people some additional time to mark their calendars & finalize travel arrangements.
Postage Tips
You know what would be heartbreaking?  To stamp & mail 100 invitations, only to find out you didn't use enough postage.  Ugh.
To avoid this, take a fully assembled, sealed and addressed envelope to a postal clerk at the post office, and have them measure & weigh it.
It is standard courtesy to pre-stamp the response card envelope as well.  Include postage in your wedding invitation budget so that it's not a surprise at the end!
Cost
In today's show, I ran through pricing for 100 mid-range invitations and response cards.  Using a promo code and free shipping, you're looking at just $2.25 per invite.
Shutterfly WEDDINGS will also allow you to order free samples to be sure you're getting the exact color, paper & font you want.

My Wedding Invitations?
You may know from past episodes that John & I did NOT spend a ton of money on our wedding.  However, there was no way in heck I was going to mess with digital downloads and DIY print jobs at home.  So when we found invitations via Shutterfly WEDDINGS that were simple and affordable, we pulled the trigger.  Are there cheaper options out there?  I'm sure there are.  But just the same as I love & trust Target and Costco, I feel the same way about Shutterfly WEDDINGS for online photos, printing, and affordable stationary.
Questions about today's show, or a wedding stationary story you'd like to share?  You know where to find me!
Cheers friends!