The theme of this week's episode of the Wedding Planning Podcast is COMPOROMISE.
We're exploring the importance of being on the same page with respect to finances, how you spend your free time, and of course, the ability to COMPROMISE – whether it's about your honeymoon or your wedding guest list. 
Tune in for so much more!
Thank you again to everyone who was in touch with the show these past couple of weeks!
I'm pushing hard for new stories from you about your engagement, wedding planning milestones, questions, anxieties, and anything else you'd like to share. 
I'd love to feature your voice on the podcast, so please get in touch with your stories and questions by heading to weddingplanningpodcast.co/contact. 
I can't wait to hear from you!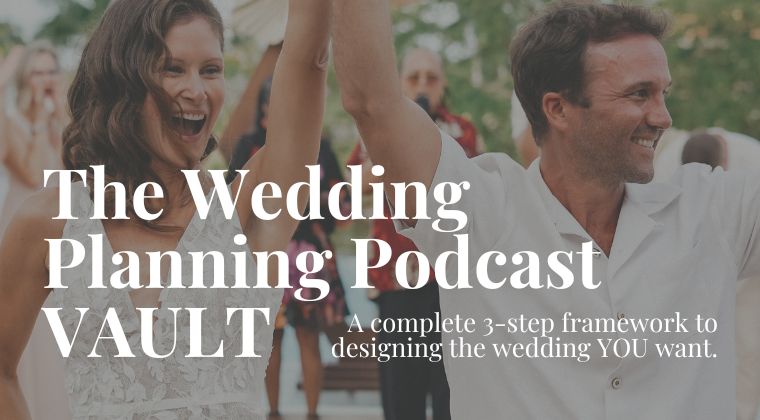 Welcome to The VAULT, a unique subscription-based planning tool for couples who are dreaming of an UNFORGETTABLE WEDDING CELEBRATION …
Minus the crushing stress, expense, and overwhelm felt by so many engaged couples. 
GET 1-ON-1 CALLS included for the lifetime of your membership!