A LOT of our energy during the wedding planning process is centered around the fear that things will go wrong, and how we can avoid and prevent minor mistakes – and major disasters – on our wedding day.
I've been deeply involved with weddings for over a decade, and candidly, it's a universal truth.  No matter how much you plan and prep and delegate and assign, something will go wrong and / or not according to plan at some point during your wedding celebration.
The good news is that big or small, I have some solid practices that you can use right now to be able to adapt, improvise, and mentally overcome any unforeseen issues & challenges that are bound to arise.
Tune in to today's brand new episode for so much more!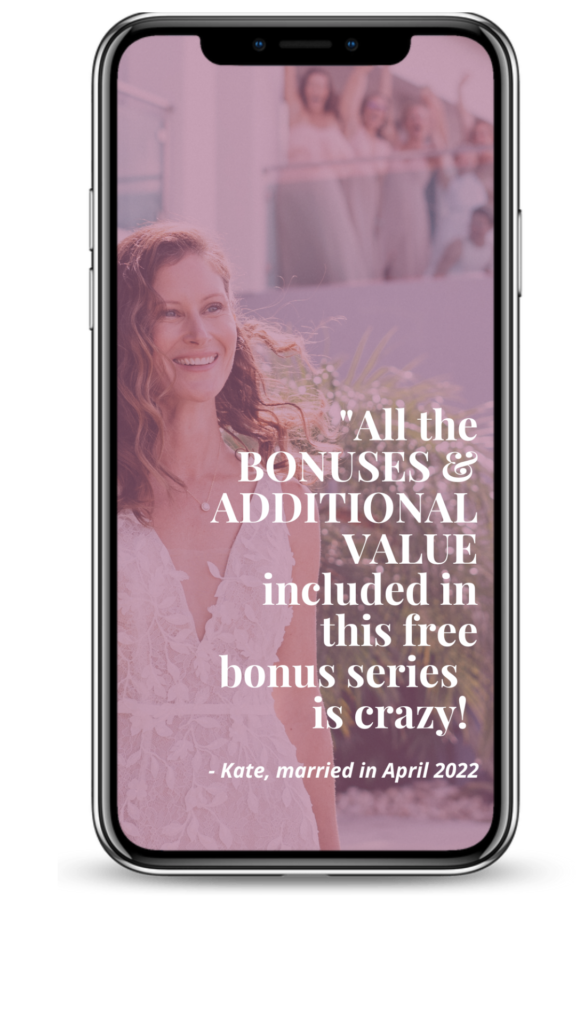 Redeem at allnew.wedding
If you're newly engaged and / or looking to kick off the new year with a fresh start on your wedding plans, then you'll definitely want to check out my totally free Engagement Starter Kit.
I've packaged up a 4-part bonus audio series that's designed to unlock the essential keys to a down-to-earth, stress-free and JOYFUL wedding planning experience.
In the FREE Engagement Starter Kit BONUS SERIES, we unlock exactly how to align your WEDDING PRIORITIES with your PLANNING STRATEGY, so that you can confidently design an unforgettable wedding celebration – minus the crushing stress & overwhelm felt by so many engaged couples.
SIGN UP TODAY for this incredibly valuable (and totally free!) 4-day wedding planning workshop by visiting allnew.wedding
Get professional help planning your dream honeymoon when you email susan@susanstravelservices.com . Don't forget to mention the Wedding Planning Podcast for $50 off your honeymoon / $200 off your destination wedding booking!
Meet The Financial Gym, where Certified Financial Trainers™ work with clients like you to teach financial literacy, how to be accountable for their money, and how to make smarter, more strategic decisions about their finances.Visit financialgym.com/wedding for more info and use code wedding to get 20% off your first year of membership!
Visit Generation Tux, where you can build your suit & tuxedo looks from home, get free color swatches, a free Home Try-On, AND manage your entire wedding party online.