Your wedding likely has one of the biggest price tags you've ever paid, aside of college educations, new homes and cars.  You're spending tens of thousands of dollars on ONE DAY …
Of course you're trying to save money on your wedding! 
LISTEN NOW:
You're not out there researching the most expensive venue in your area, or ways to spend more money on your invitations.  When a potential photographer or caterer gives you a quote for services, you probably don't say "well that sounds OK, but do you have anything that costs more?"
If you've been listening for a while, I hope you know me well enough now to know that I'm NOT the wedding professional who's going to tell you NEVER to try to cut this corner, or don't DARE hire a friend to do X, Y, or Z wedding-thing.
I see this type of ridiculous wedding industry messaging a lot. 
Do your own wedding day hair and makeup, it will totally fail.  You should hire a professional to do it for you.

If you skimp on a photographer, you'll regret it for the rest of your life. 

Have your cousin make your cake?  It will probably be a complete disaster.  You should really hire a professional for that.

 

If you take your dress to a neighborhood tailor instead of the big box bridal store where you bought it, it's going to end up in shreds. You'll have no dress to wear!!!

YOU SHOULD REALLY HIRE A PROFESSIONAL FOR THAT.
The trouble is, professional service providers in pretty much any industry have an agenda …
WEDDING INDUSTRY PROFESSIONAL AGENDA #1?  TO SELL THEIR SERVICES.
And whether you hear from a wedding professional on a podcast, read their articles on a blog, or see their posts on Instagram, their position is probably the same.  Hiring a wedding professional is THE BEST way to go.  After all, they say, this is your wedding!!!!  You can't afford to cut corners on the best day of your life.
Well, I call BS.

 
Sure, if you have a wedding budget in the 6-figures, then "hire a professional" is a great option for everything I just listed.  But most of us DON'T have $100,000 to spend on our wedding.  Making creative swaps & saves is a necessary part of planning so that we don't go thousands of dollars into debt – NEVER a good idea.
Here's a wedding doozy for you –
We hired our wedding photographer off craigslist for $500.

 

True story. 
And I'm NOT here to tell you that it was a horrible idea that backfired.  Or that you should never trust any wedding photographer who hasn't shot 500 weddings and costs less than $5000.  That's not me, not my style.
BUT – and this is a big but – I'm also not here to tell you that YOU should definitely hire a photographer off craigslist.  I can't promise it will work out perfectly, or that there's no risk involved.  
To be clear.  There's no right or wrong, one-size-fits all solution to the myriad of wedding decisions you have to make over the next few months.  I'll always encourage you to use your intuition, and use our weekly time together to review all the options you have available.  Given all that guidance, THEN select what feels best for you and your unique situation. 
That was a long intro, because I really feel strongly about what we're talking about today.  
The truth is, sometimes no matter how much research you do, or how many great reviews someone has, or how confident you feel that you're making the right decision?  Things can just go wrong.  You'll probably have a wedding backfire (or three) over the course of getting everything lined up.
This is part of life, and definitely a part of wedding planning.  I wish I could wave a magical wand that would shield you against anything bad happening, but of course – that's not realistic. 
So, the next best thing to that:
Let's explore some common areas of wedding planning where couples to try to cut a corner, save some money, leave something out …
… and then sadly have it backfire in terms of lost money, lost time, lost sanity.  And sometimes, unfortunately, all three.
If you find yourselves at a cost-saving opportunity crossroads and don't know which way to turn, I have some smart questions to ask yourselves.  You can also use these questions on potential vendors you might hire.  I hope our convo will guide you towards making the best decisions for you and your wedding day!
So when you find yourself wondering, hmmmmm.  Should we cut that corner, and what are the potential outcomes or pitfalls that might come of it?  Hopefully after today's show, you'll have some solid answers to some of the most common situations, so that you can use to make the best decision for YOU.
For one wedding, that might mean hiring a photographer off craigslist for $500.

 

For another couple, that will NEVER be an option that's on the table.

 
And you know what?  Both sides are totally fine 😉
Let's get started with where we left off last week on the Wedding Planning Podcast.
If you missed last week's episode about Day of Coordinators and Wedding Planners, I think you should definitely go back and have a listen!
A couple is considering two venues – a blank space that includes nothing and requires A LOT of work for $7,000, and an all inclusive venue for $24,000 where literally everything is handled (minus photographer, DJ, dress and cake).
"The first venue option is our favorite but it's essentially just an empty space (we would have to figure out a coordinator, caterer, bartenders, the bar itself, set-up, tear-down, clean up, etc. etc.)
The empty space venue has a fee of $7,000 and then we do the rest. We were thinking of getting a cheap taco truck and having a more casual party but we both work full time and don't want to do a TON of work when it comes to planning the wedding. Plus we really have no idea what we're doing, and we certainly don't want to have to lift a finger on the day of."
Last week in our Wedding Day-of Coordinator episode, we ended with addressing her first question:  Should we hire a wedding planner, day of coordinator, or maybe both? 
The million dollar question for today's show on cost cutting situations that can backfire is:
If we go with the empty space venue, do you think we could actually save money or do you think it will end up being the same price or maybe even more but a lot more work?
This is a really common scenario in wedding venue searches.  Can you beat the system and save money with a blank "DIY" type space, or are you better off going with the all inclusive option and just paying one flat price to have everything taken care of? 
A few general guidelines, and then we'll lay out some hypothetical examples.
Considering a blank space / DIY venue?  Ask yourself if you're willing to do the work.

 
Setting up an empty space, researching, booking, and following up with all the vendors on your own takes a lot of time, patience, and follow up. 
IF you have the budget to hire a full service wedding planner, then this is all stuff they can handle for you … but that's given that you can afford a full service planner.  (Again, we covered that in detail in last week's show, so I'm not gonna go into it a ton today.)
If you're up for a challenge, and even think it will be FUN to manage the details on your own, then let's make a list of everything you'll need to have covered to make that venue space a success. 
A List of What You'll Need for a Blank Space Venue
Of course not everything I'm going to list applies to every wedding situation, so you'll need to tailor it to your specific space.
Tables and chairs for your guests for ceremony and reception,

Tablecloths and napkins,

Decorations and flowers,

Food and drinks,

Staff to serve food and drinks, set up and clean up, both throughout the meal service and at the end of the night

A mobile bar and serving stations

Dance floor and lighting,

Rented dishes, flatware, glassware, napkins,

Portable restrooms,

Parking attendants or separate transportation arrangements like shuttles.
Again, depending on your space and the specifics of your day, not all of these will necessarily apply.  But do you see how quickly all of the rentals, the food and drink, and the additional staff would add up? 
FIRST STEP to deciding between a blank or all-inclusive venue:
If you're trying to decide between a blank space and an all inclusive venue, first you'll want to get really clear on everything you would need to be responsible for in the blank space venue.  
Make a list of everything you'll be responsible for arranging.  Next, get to work getting quotes for the individual line items that you'll need.
Add up everything – plus the fee for the space itself – and see where you land.
If it's close – and you DON'T have the time or desire to pull everything together on your own – then you probably want to consider the all inclusive option.
If it's a landslide – you're looking at saving potentially $5,000 – $10,000 and you're 100% on board for the extra time spent researching and managing everything, then sign her up! 
As long as you've been thorough in your research, and haven't left out anything major, then the blank space sounds like a wonderful option for you.
A Venue Money-Saving Backfire?
A money saving backfire would be to look at the two venues, and the price difference between the two, and blindly go with the $7,000 option vs the $24,000 option because on the surface it looks like you're saving $17,000. 
Without any further research, that's not a smart decision.  The empty venue space could easily turn into a disaster of a money pit.
I can think of endless scenarios where it would cost $17,000 in the blink of an eye to set up the blank space with everything we listed just now (and just as many scenarios where you'd end up spending much more.)
Common WEDDING PHOTOGRAPHY Backfires
Here are two common ways to try and save money on professional wedding photography:
Not hiring your photographer for a long enough time window,

No considering extra fees that are built into a contract, like travel fees, additional hours, albums, retouching, final number of prints, or digital rights.
Let's say you hired a pro photographer, but you cut a couple corners.  You don't hire them for long enough. 
The wedding day is LONG, and to get shots from getting ready, all the way through the dancing at the end might easily add up to 12 hours of shooting.  And of course, time is money, so the longer they're there, the more it's going to cost.
Before you try to guess at how long you will need photo coverage, talk with your photographer about your wedding day timeline, and get their input.  If getting ready AND late night dance floor photos are both really important to you, then follow their suggestions for how long your total package should cover so you don't risk losing those important moments.  Trying to take a short cut here in the interest of saving a few hundred dollars might mean losing lots of special moments. 
If you have to short cut on coverage time in the interest of budget, then pick what's more important to you?  Getting ready photos, or late night dancing?  Choose one, and recruit your guests to cover the other part of the day with candid shots from their phones & cameras. 
And what about hidden photography costs that might not jump out at you when you look at a package price and don't dive deeper?

 
Choosing a photographer with the cheaper price tag can backfire big time if you're being nickel-and-dimed for a bunch of little extras.
Always make sure you thoroughly understand your contract.  Little things like traveling fees, additional hours, albums, retouching, number of final prints you can expect, paying extra for digital rights … these expenses can add up really quickly.
Photography is a HUGE expense that lots of us will be happy to splurge on.  However, for those of us working with just a few thousand dollars total, spending $2, 3, 4 thousand dollars simply isn't an option. 
Other ways couples try to cut back on photography costs:
Asking a friend to be your wedding photographer.

Hiring someone inexperienced who is just getting started

Crowd sourcing photos from your guests.
Let's explore some important things to consider before pursuing any of these avenues further, AND some potential backfires that can result from taking the shortcut …
First, let's roll these three together – asking a friend, hiring someone without a lot of "wedding photography" experience, and crowd sourcing photos from your guests.
Basically, for these three scenarios, we're going to ask some version of –
Are you OK with non-professional quality photos? 
The worst case scenario is that you have no photos at all.  The second-worst case scenarios is that you have photos, but they're not good ones.
Next thing to consider, and this applies to pretty much every aspect of cobbling together a non-traditional photography plan, is
What's the back up plan? 
If your friend has a personal crisis, is someone else a viable option?  If you hire someone without a lot of experience who doesn't have a backup staff and something happens on the wedding day or they don't show up – where would you turn? 
I appreciate that wedding photography is really expensive, and if this is an area you're trying to cut back on,
please be sure that you have met face-to-face with anyone you're considering hiring, and that at the very least there is a signed contract before any money is exchanged. 
This might not apply if you're working with a friend who you've known forever, but certainly in any situation where you're working with a stranger.
WHAT IF you decide to work with a stranger, communicate via email (where pretty much anyone can show up professional and at their best) and Venmo them $200 to secure an engagement photo session, and they never show up?  Screwed. 
Meeting in person will weed out the worst swindlers.  It will also give you at least a head start in determining if you feel comfortable with them, they seem trustworthy, etc. 
Also very important with up-and-coming wedding photographers?  Ask for recommendations.
If they're a photography student, who are some of their instructors who you can contact?  Past employers?  Couples they have photographed before?  Families they have taken pictures of?
If this is literally the first time they have EVER shot any type of event, period, and they have zero references to give you, then I'd keep looking. 
Everyone should have some kind of web presence.
Whether it's a dedicated website, reviews on a search engine, or business pages on social media.  If someone is serious about building their photography business, that should be evident online.  Look up their Facebook presence, their Instagram page, and do a google search.  The internet is your friend in terms of finding dirt on potential vendors, and weeding out the no's!
What if something happens with their equipment, either before, during, or after the wedding? 
Again, and again, and again … HAVE A BACK UP PLAN!
Create a shot list of every specific moment you want covered.

 
Don't risk being disappointed because there were NO photos of the groom and his guys getting ready, or NO photos of your dad's speech.  Walk through the wedding day in your mind, and give whoever is doing the photos a detailed list of everything you want captured. 
What about doing away with the wedding photographer all together, and crowd-sourcing photos from your guests? 
I really like encouraging your guests to take a ton of photos from their points of view, and then sharing them with you.  This is also a perfect "back up" to have if you're not working with a professional photography team.
If you're relying on your guests to take all the photos, I would share a shot list with a few people of things you really, really want captured.  It's also a good idea to create signage and display it with how you'd like everyone to share their photos with you – via text, a shared website, email, etc.
Next major spot where trying to save can bite you is
DRESS ALTERATIONS GONE WRONG.
We've talked in the past about ways to save on dress alterations. 
Sometimes no matter how much research you do, or how many great reviews someone has, or how confident you feel that you're making the right decision … things can just go south. 
Let's talk about some ways that trying to save money on alterations can go terribly wrong, AND the smart ways to protect yourself from an alterations disaster.
FACTOR IN DRESS ALTERATION EXPENSES FROM THE BEGINNING.
Look, alterations are expensive.  Keep this is mind as you start shopping for dresses.  It's so important to factor in the cost of alterations along with your dress budget (OR keep aside a pool of money that you know will be used for alterations). 
It's not realistic to buy a $6000 designer dress at a sample sale for $2,000 and do a celebration dance because you just "saved $4000". 
Depending on the dress itself and the way it fits your body, you may very well end up spending more money on alterations than you paid for the dress.  If that additional money wasn't in your dress budget to begin with, then you're going to find yourself in the hole, with an ill-fitting dress.
This isn't an episode about wedding dress shopping or alternations, but I'd like to take this example a few steps further to illustrate a really powerful point:
Let's say that $6000 designer dress that you just scored for $2000 really isn't your size, at all.  But you bought it anyway, because you figure you can take in the sides, alter the hem, shorten the bodice, all the things.
Ahem, first interjection –
Never buy a dress that doesn't fit you well!
But since it's a sample sale and SUCH a good price, you do.  With a million frantic people and no one actually available to spend time one-on-one with you consulting about the details, you make a snap decision, and put down your credit card.  Because you just KNOW that you found the perfect dress!!!!
At your first alterations appointment, you're shocked to hear how much actually needs to be done.  And even more shocked by the price. 
You think, surely it can't cost that much.  You start shopping around to other seamstresses.  You try to cut a corner, thinking your neighborhood alterations gig with a ton of great reviews can surely do a decent enough job to get this dress fitting your properly.
Things can snowball quickly when you don't work with a bridal alterations specialist.

 
I've said in the past that using a non-bridal tailor is a way to save some money.  But that comes with a ton of stipulations, which I'm not going to go into now –
For today's purposes, hands down the best way to shield yourself from an alterations disaster is to use the recommended alterations method by the bridal salon where you buy your dress.  In most cases, the alteration work will be backed up, insured, guaranteed by the store – which is the closest thing to giving yourself 100% peace of mind that your dress will be in good hands.
IF you have a very simple style dress that you didn't invest a ton of money in and it just needs one or two very basic tweaks, could you get by with taking it to your beloved local tailor?  Probably. 
Use your best judgement here, and play out all the scenarios before making a final decisions. 
QUESTIONS TO CONSIDER BEFORE TRYING TO CUT A CORNER WITH WEDDING DRESS ALTERATIONS
How much did you invest in the dress?

 

How many areas need to be altered?

 

Are we looking at intricate bead work, lace, or other special details that need to be considered? 
In most cases, putting a $3000 dress on the line over saving a couple hundred dollars just isn't worth it. 
If you're just starting to dress shop and you're concerned about alterations cost, then adjust your target dress price point NOW.  This way you'll have some extra money in your budget and won't have a panic attack at your first alterations appointment. 
Also take advantage of the knowledgable sales people who are helping you to get some general idea of what alterations may need to be done, and a price range for the work.
Should we hire a DAY OF COORDINATOR or try to wing it by putting someone close to you in charge of managing the wedding day?
Thank you so much to everyone who reached out with stories on Instagram!  Hiring a wedding planner / day of coordinator was the resounding winner of the most likely to backfire category. 
Some of your stories about day of coordinators, wedding planners, or lack thereof:
Day of Coordinator was SUSPICIOUSLY CHEAP:
"A professional with good reviews, but was suspiciously cheap and WOW the day would've been so much better without her there at all.  She was mean, unprofessional, disorganized, and unprepared.  Truly the only bad vendor I worked with"
"Thought one came with the venue, but it was only for the ceremony – the day of, she was there for the ceremony only, so we had to wing it."
"Tried to have my maid of honor in charge and it was a complete, stressful disaster.  I will forever regret not having things more organized, but at the time in the midst of everything else going on, we didn't think it was that big of a deal."
"I busted my ass to plan the perfect wedding, and show everyone a good time, and couldn't let go on the day of.  I didn't really trust our day of coordinator but hired her anyway because her price was good, and I ended up being way too involved in stuff going on on the wedding day.  I really regret not continuing to look and hiring someone who I clicked with better, regardless of price."
MORE wedding planner / day-of coordinator / point-person backfires:
Trying to get by without one – "playing it by ear",

Not being realistic about everything that needed to be managed and missing big stuff like trash cans overflowing and unstocked restrooms, and things not being set up properly.
There are so many more areas where trying to cut a corner can come back to bite you, and if you have stories or experiences you'd like to share, I'm all ears!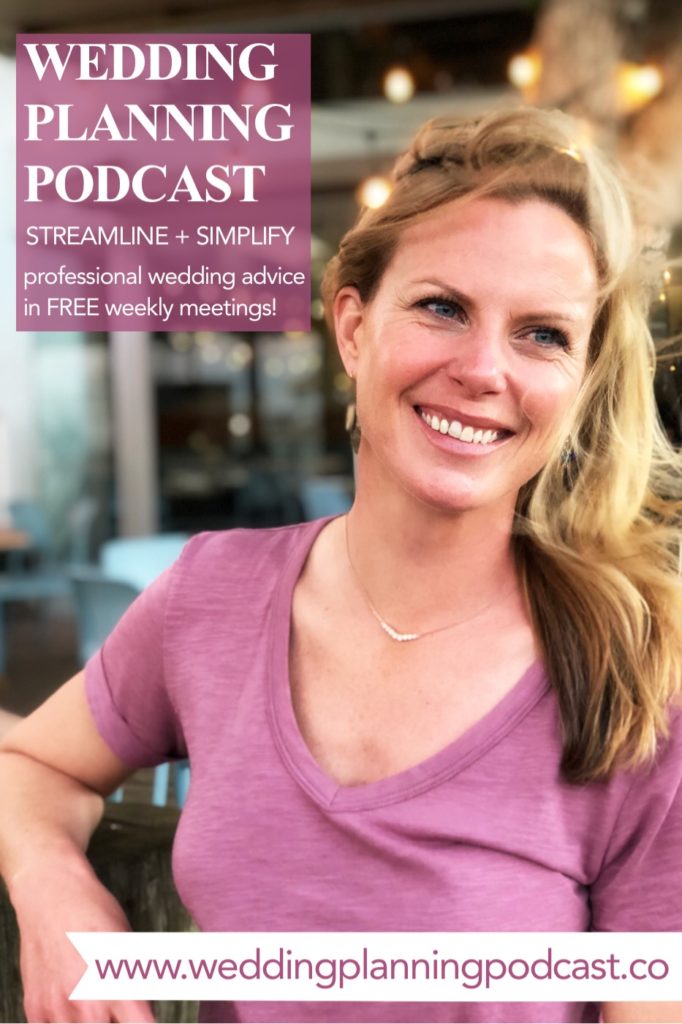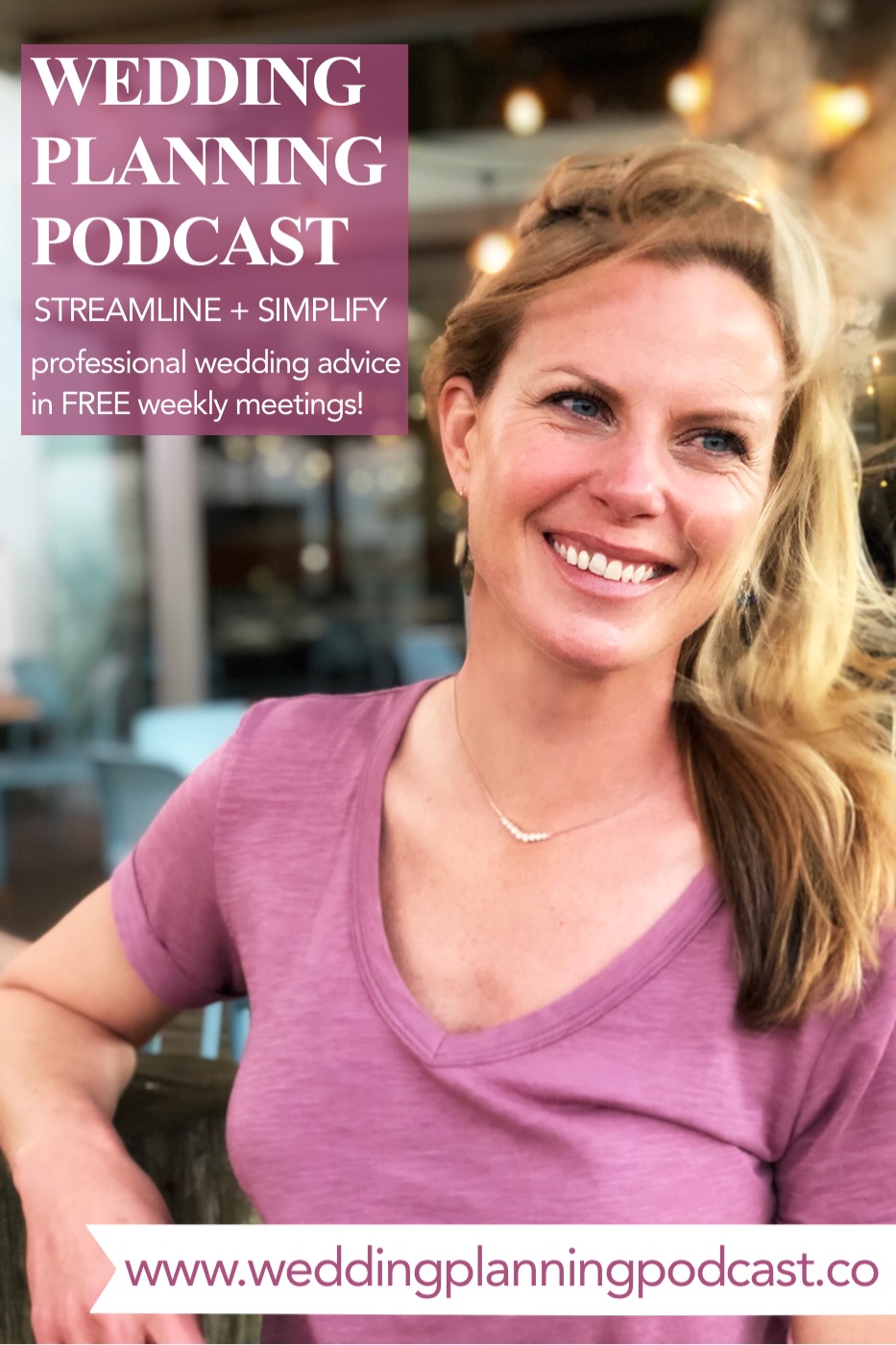 I'll leave you with this.
When an attempt to save goes wrong, more than just money can be at stake.  You've also got time, stress, and your sanity on the line – all of which are VERY precious resources. 
As you're planning and different things come up, take the time to think about your wedding options, and what choices will be best FOR YOU.  If you're faced with a challenging wedding decision, mull over the questions & thought points we reviewed today. 
Be smart, AND follow your instincts. 
Years ago, my intuition told me that the guy we just met with at Starbucks and did an engagement shoot with is amazing, and we loved him on the spot.  Taking a chance on a $500 craigslist photographer turned out to be a huge win for us – but the decision to dive in head first came along with some deep considerations beforehand.  It wasn't a 30 second snap decision made in a frantic moment of excitement.
Weight the positive AND the negative outcomes from any given savings opportunity, do your research, and play it from there.
You know what's best for you, and if a wedding shortcut feels wrong?  It probably is.

 
Keep looking, and keep your eyes and heart open to creative solutions – in the end, it will all click. 
xo, Kara